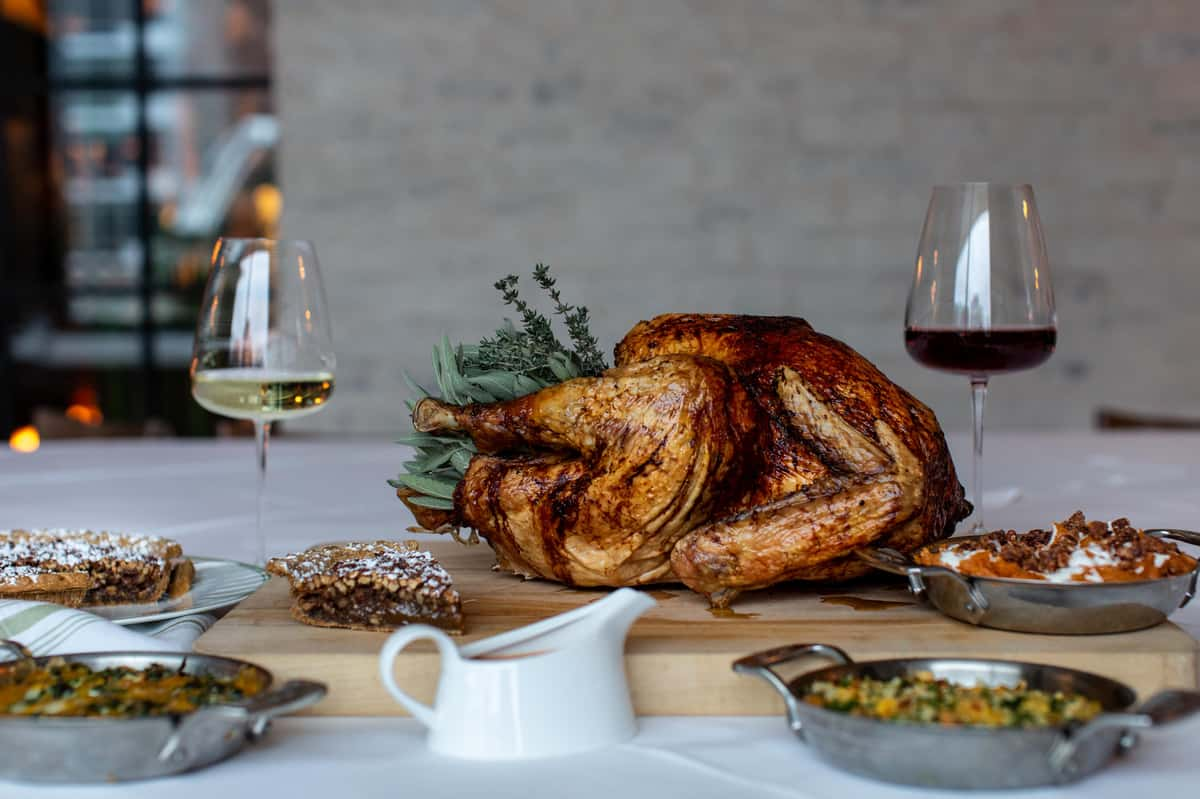 Thanksgiving Day at The Annie
Thanksgiving Day at The Annie
Join us on Thanksgiving Day from 10am-9pm to enjoy a festive, 3-course prix-fixe menu or a limited dinner menu.
Cost for the prix-fixe menu will be $78 for adults and $25 for children (ages 11 years-old and younger),
excluding tax and gratuity. The prix-fixe menu will be offered all day.
On the way in or out, guests can grab complimentary hot apple cider and pumpkin cookies.
*Reservations are required. Please call us at 713.804.1800 or visit us on OpenTable.
Guests will pay at the end of the meal.
PRIX-FIXE TAKE-OUT AVAILABLE FOR THANKSGIVING DAY
Not in the mood to dine out? This prix-fixe meal is also available for curbside pickup on Thursday, November 26th from 10am-8pm at the below link.

(Make sure that you have selected 11/26/2020 as your pick-up date. If you order this for pick-up before the 26th, your order will be declined. You will receive an email confirming your time for pick-up. Please note that the prix-fixe take-out menu does not include the cider or pumpkin cookies. That is only offered to dine-in guests. Large orders will be grouped together unless specified otherwise.)