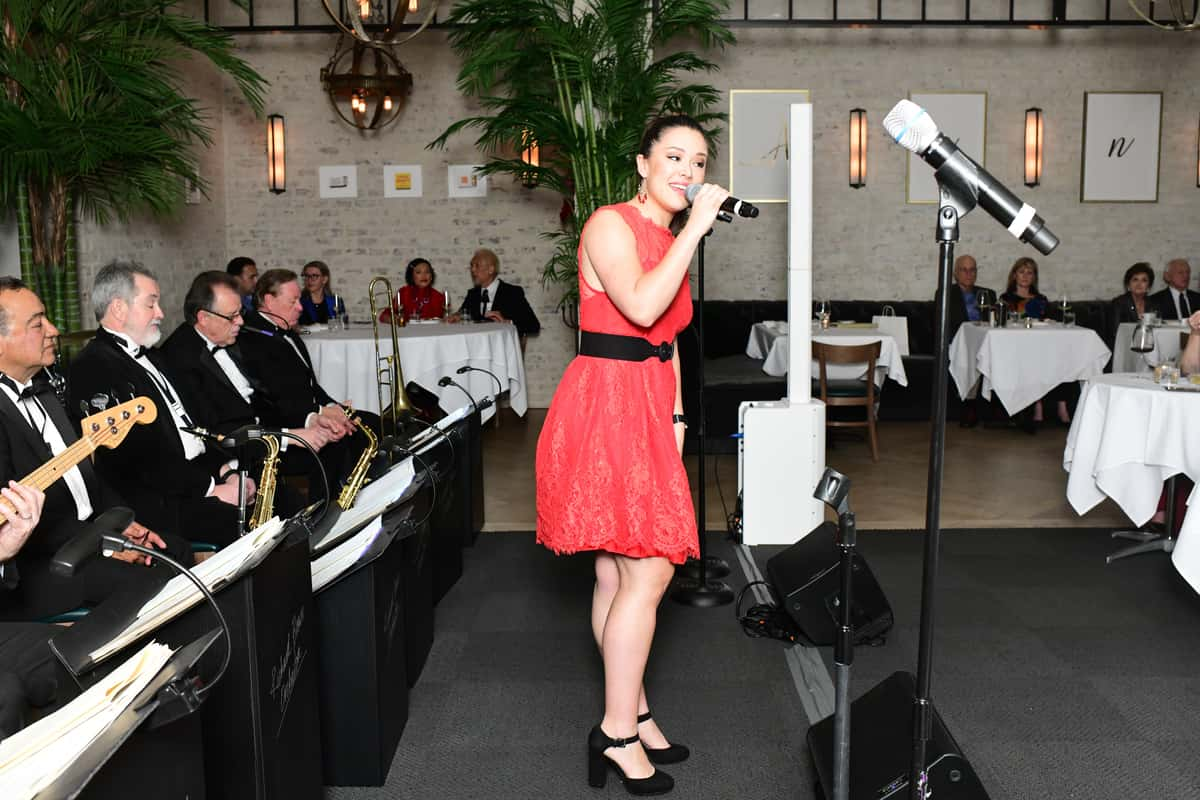 Houston Fine Dining Reimagined: This Isn't Your Parents' Annie
Houston Fine Dining Reimagined: This Isn't Your Parents' Annie
Houston Fine Dining
First opening its doors in 1984, The Annie quickly became a Houston staple for fine dining that was loved by many patrons throughout the city. Located in the heart of Uptown near the Galleria on Post Oak Boulevard, the restaurant never failed to attract Houston's elite, from relaxing dates to lavish corporate dinners.
As we all know, times change and so do the preferences of clientele. Although The Annie finally shuttered its doors a few years back, restaurateur Ben Berg listened to his most loyal upscale customers speak fondly of how the restaurant enjoyed its heyday. The opportunity soon presented itself for Berg Hospitality to revive this legendary concept—in its original location no less.
Flash forward to today, and Houston fine dining has been reimagined as The Annie Café & Bar. There's one thing that's 100% certain too—this isn't your parents' Annie.
Galleria Area Fine Dining
Whether slicing into a 55-day dry-aged Wagyu ribeye at the ubiquitously talked about B&B Butchers or grabbing breakfast tacos and a few bottles of wine from the shop in the newly opened NoPo Café, the concepts from Berg Hospitality (often mistakenly referred to as B&B Hospitality Group) offer restaurant-goers of all preferences something wholly original. Among these is a perfected version of Galleria area fine dining in the form of an overhauled Annie, which underwent a complete renovation for a definitively sophisticated atmosphere.
Threading the needle to create a jaw-dropping chic but non-stuffy atmosphere for the business class both old and new, as well as leisurely guests seeking the greatest hospitality in Houston, Ben Berg partnered with Executive Chef Robert Del Grande to create a classic menu full of modern twists. Whether biting into a Lobster BLT for lunch or indulging in the Wood Grilled Quail or Coffee Crusted Filet Mignon for dinner, every dish on the updated Annie menu shimmers with creativity and passion.
Weekend Brunch at The Annie
Anyone who previously wasn't aware of The Annie Café & Bar's grand redesign and reopening can best experience its revival by booking a table for their highly lauded weekend brunch. A wonderful Saturday or Sunday experience beginning at 11:00 a.m., there's something for everyone to be had.
From lighter fare like scratch biscuits and seasonal muffins to half-shell oysters and the always best-selling Crab Tostadas, numerous bright and colorful dishes are served up with masterful plating. The Lobster Omelet, Egg & Chorizo Enchilada, Filet Benedict, and Chicken Fried Prime Rib are just a few of the unique delicacies available.
Book a Table at The Annie Café & Bar
Much more than a restaurant, The Annie Café & Bar is a famous Houston treasure. Partly a brilliant homage to yesterday's glory years of vintage Houston, and partly a fresh new experience for generations to come, there is no reason not to share a fabled meal at this historic H-Town establishment. Book your table today!