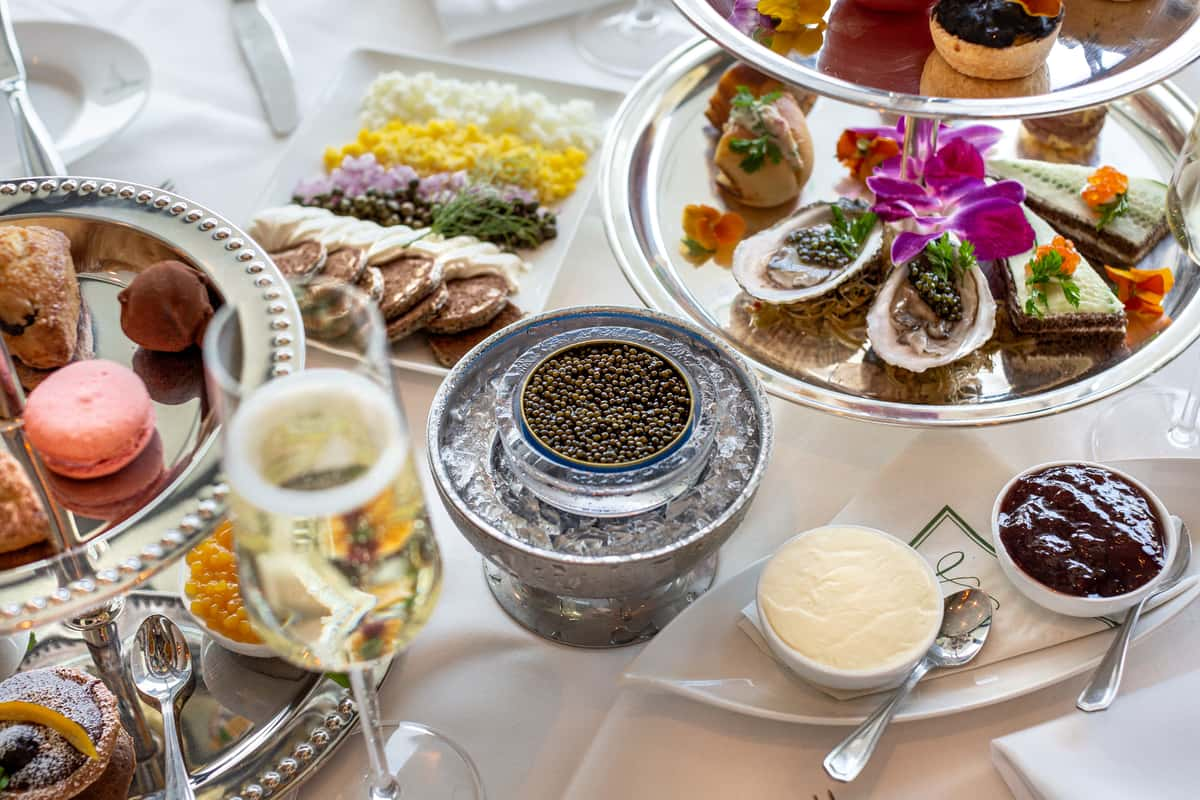 high tea
The Ultimate High Tea & Caviar Soirée
THE SEVENTEENTH OF JULY
AT 2 O'CLOCK IN THE AFTERNOON
Just in time for National Caviar Day, join us on Saturday, July 17th at 2pm for our inaugural high tea soirée to celebrate the rollout of The Annie's custom reserve Royal White Sturgeon caviar. Personally harvested by Berg Hospitality Group Founder Benjamin Berg at a farm in Idaho, learn more about the sustainable process here.
Curated by The Annie's Chef de Cuisine, Jose Valencia, guests will enjoy the ultimate high tea spread along with live music by Flashdrive, a string quartet accompanied by a DJ. Both served with our Annie Reserve Label Caviar & traditional accoutrements, the first tier is $95/person and the second tier is $145/person. The Tea also includes a welcome cocktail, a glass of bubbles, tea, coffee and bottled water, but excludes tax, gratuity and any additional alcoholic beverages. Guests can also order additional a la carte drinks. There is only one seating so space is limited.
Reservations are required. A 48-hour cancellation notice is required. If your reservation is canceled within less than 48 hours, a cancellation fee of $50 per person will be charged.