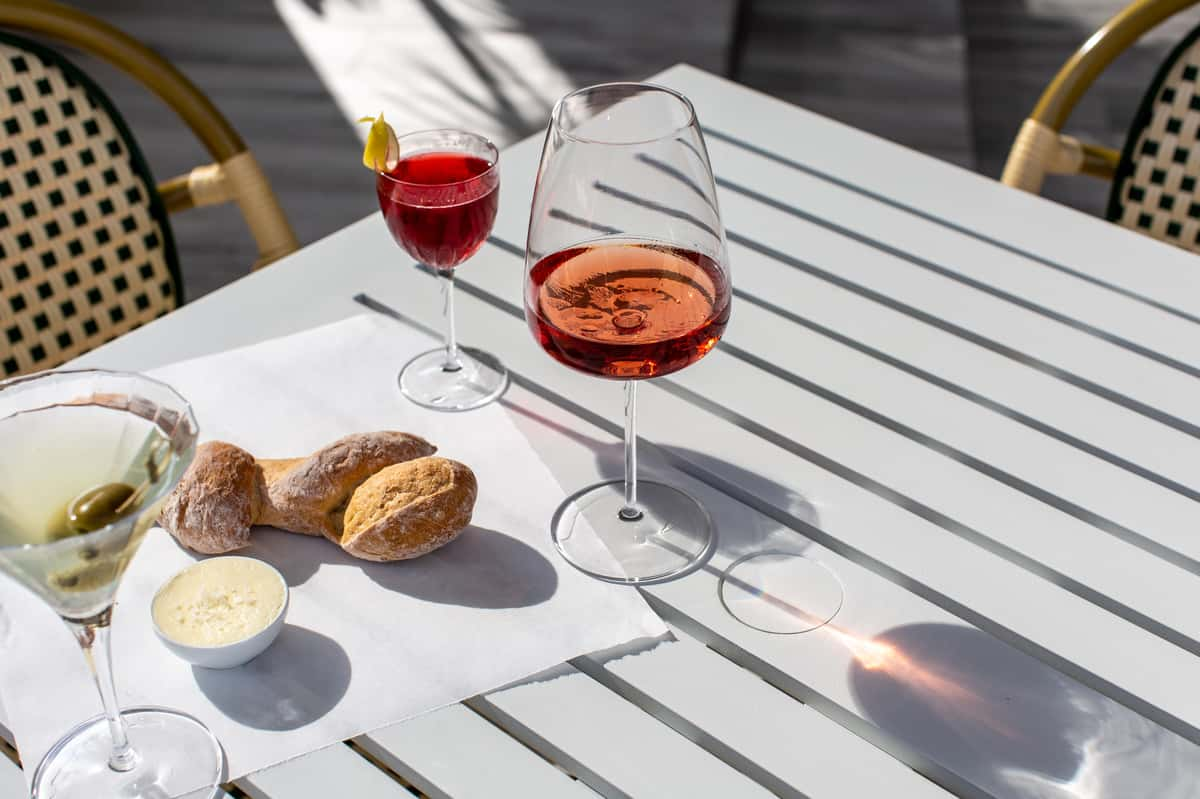 rosé
National Rosé Day
- Saturday, June 12th -
It's Rosé all day at The Annie on Saturday, June 12th! Join us for our rosé themed brunch where we are unveiling our five new rosés that will be on the menu all summer long. Enjoy live music while you sip on each of our rosés for $29/person*.
Château D'Esclans Rock Angel Rosé 1.5 L 2018, $20/glass | $160/bottle
A.A. Badenhorst Secateurs Rosé Swartland, South Africa 2020, $14/glass | $56/bottle
Muga Rosado Rioja Spain 2020, $18/glass | $72/bottle
Olema Xplore Rosé Provence France 2018, $10/glass | $40/bottle
Laurent-Perrier Cuvee Rosé N.V. $30/glass | $120/bottle
Reservations will be available from 11am-2pm on the 12th with each table being limited to 2 hours. Call us at 713.804.1800 or find the Experience on our OpenTable to book your seat.
*Rosé tasting must be purchased with an entrée. There is a max table size of 6 people with each table getting a two hour seating limit.